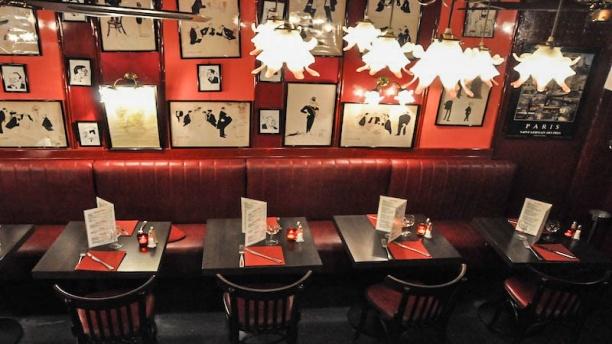 As a restaurateur, I cannot deny having loved our regulars. We had a couple who came fortnightly, for years. They drove quite a distance from a beach suburb, and plainly  enjoyed each other's company. We kept Table 8 for them.
Another Sunday pair were a Melbourne manager returning most weekends to Adelaide for his delightfully stay-put partner. Oh, the conversations we had about the strangeness of both the Anglican Church and the devotion of its shunned member (he was gay).
How can I forget the well-to-do couple, who came so regularly over so many years we witnessed the gradual deterioration of one of their healths, and how… no, I'll miss that
So many regulars, and those are just the first to come to mind. Regulars might have come weekly for a burst, or fortnightly for years, or even just annually, re-living the night they proposed marriage at the restaurant, or married there, eventually bringing children.
I became a regular at a modest restaurant here in Paris's Latin Quarter after two lunches. By the time I took Marion there for dinner, my third meal, we were greeted with Kirs. The wine recommendation was as delicious as its price was moderate. When a dish was not available, it was instantly replaced with foie gras.
How did this happen? Who knows? I hope I just seemed to enjoy the first visit.
Of course, there's a element of sales in hailing regulars, but I like to think it's more human than that. People generally like other people (and waiters really have to like other people). It might be a passing relationship, not necessarily even on first-name or any name terms – perhaps just the "McGuinnesses on Table 8" – and yet meals are at the heart of society, and that goes for hosts and guests.
This good, modestly-priced restaurant in the Latin Quarter seems to fill with locals. At least one or two regulars seem to return for lunch perhaps even daily. Nights are quieter, with a sprinkling of tourists.
Let's see how the relationship develops. A third visit might have involved something lesser than the previous lentil soup with egg, but I somehow enjoyed the tougher steak (following Brillat-Savarin's carving instruction: cut across the grain). Next, "my" table by the door was taken, so I tried somewhere else, which was not quite up to it.
Upon our departure, I might give the restaurant a strong online recommendation. It's already within the top 1000 of the 13,632 tripadvisor listings f0r Paris. That's despite seven "terrible" ratings for cold ravioli and lamb to spit out, etc. Poor irregulars, I'm sure you enjoyed your crepes down the road. "Do not eat there" – I'm sorry, you missed out. No, I'm not sorry.
Humans need each other, value each other, and the rest is regulars.